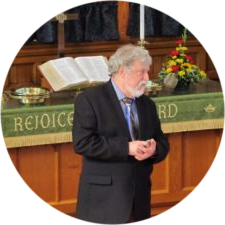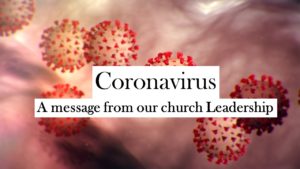 To Our faithful of Dixon First,
We live in a Coronavirus world, being flooded daily with information that can flood our minds and fuel our fears. Here at Dixon First, we take the health of our church family very seriously and simultaneously desire to maintain the bond of unity, peace and fellowship as we seek to worship and honor God in all that we do.
In a release by National, State and Local officials, we are to Shelter in place and only leave our homes to take of essential needs until May 31, 2020.
We at the Dixon First, are follow those recommendations and have made the decision to cancel all church-related events, including Saturday and Sunday worship, Bible studies, Powerhouse Kids, Agape Youth, G2-Growth Groups and community gatherings until we are official told that we can resume having in-person gatherings.
We will keep you updated weekly as the news unfolds.
We will continue to worship on-line with our Facebook Live service on Sunday at 10 am. If you don't have Facebook go to our website: https://www.fumcdixon.org/. We will have Devotions, updates, prayer and praise on Monday, Wednesday and Friday.
Our prayer is that you continue being a part of church in this time of confusion and unknown, knowing that we serve a God whose presence can always be made known. Please continue to pray 2:02 pm daily our 202 Breakthrough prayer.
If you have pastoral care needs, questions, or concerns, your pastors are available to talk with you by phone.
I will continue to provide updates as we learn more and continue to monitor the state of COVID-19. Thank you all for your commitment to being the church through your prayers, presence, gifts, service, and witness, even in unpredictable times in our world. Our prayer is that you prioritize your care and health, find connection in meaningful ways, and continue to pray unceasingly, as we wait for what is ahead.
Please pass this on to your church friends and family. We cannot over communicate at a time like this. Stay safe and Healthy!! Remember our Do Not Be Afraid Breakthrough Prayer from Isaiah 41:10 "Do not fear, I am with you; Do not anxiously look about you, for I am your God."
Blessings Pastor Tim