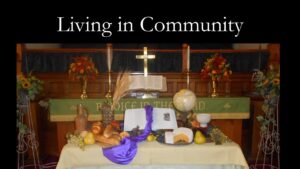 We are created by God to live in Community. God exists in community with His Son and the Holy Spirit. We thrive best when we have close friends to live life with. Join us throughout the month of September as we explore how living in community with our Triune God and living in community with other believers brings energy, vitality, love and joy into our lives.
We will be exploring and learning from the Apostle Paul's letters to the community of Corinth.
Throughout the series we will be inviting you to experience community by joining one of our G2-Growth Groups that begin in October.
Catch up on the series by clicking below.