Faith to live in times of crisis
(3. 18, 2020)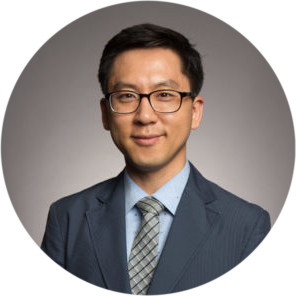 Greetings to you in the name of Jesus Christ, our Lord!
In front of the COVID-19, the whole world is frightened and attacked in many ways: The United States, European, and Asian countries. In the meantime, we are grateful to those who are tirelessly working in hospitals and medical areas, taking the risk of being contaminated to provide support and care to people infected by the virus. Around this Coronavirus, some people try to find why God allowed this pandemic outbreak. Is it God's punishment toward us or certain people? Well, instead of finding answers of the cause from God, to me, we have already many things in which we can see not the answers 'Why' but ways in which we can grow our faith and closer to God even in times of crisis and remind ourselves what's really important to our lives from this time.
For example, the suspending our corporate worship service in our beautiful sanctuary teaches us that we should not take for granted that we gather together every Sunday. In my entire life, and probably for Pastor Tim in the twenty-plus years of his ministry, we've never closed our doors on Sunday. Who knew that we have to empty our church on Sunday? What about our schools? My children are so happy about their unexpected long-extended spring break. But not so much for parents, right? Last week, I was about to enroll my two sons for spring soccer at Y, but I bet it must have already been canceled. What about your kids' sports activities? What about your workplace or your business? What about your daily routine? What about your vacation plan? How has this COVID-19 virus threat affected or disrupted your life and our society? We cannot help but acknowledge our human weakness before this pandemic situation. It is most likely that most of our activities were suspended or at least disrupted to some degree physically, emotionally, financially, and spiritually. And it leads us to think about our lives, that so many of us took it for granted: our work, sports, church, favorite restaurants, Walmart, things we've been enjoying. We come to realize that almost everything that we thought they are in our control is not ours at all. The Bible says,
"If the Lord doesn't build the house,
the builders are working for nothing.
If the Lord doesn't guard the city,
the guards are watching for nothing. (Psalm 127:1)
The more we realize that there is not so much to do at this point (even as the government recommends us to stay home), the more vividly we know that God is the foundation of our lives. Unless God protects us, our country, and gives us life, we become nothing. At this point, we should humble ourselves and repent the ways in which we take control of our lives, the ways in which we think it must be here and there. Most of all, we should remember the love of God that is unchanging and eternal. Jesus is the same yesterday, today, and forever. Holding onto the truth, let us continue to share the love of God poured into our lives every day with those who are fearful heart so that they might come to realize that they are not alone. God is with us, and God is good all the time!
Blessings to you, Pastor Heewon